February 10, 2023
When Super Bowl LVII kicks off on Sunday, February 12, 2023, a number of emergency management centers around Glendale, Arizona, will support the event with NOAA meteorologists from the Weather Forecasting Office in Phoenix, using tools such as ARL's HYSPLIT.
Aerial footage of the railcars. Image credit: NTSB.
December 29, 2022
A number of presentations at the 2023 AMS Annual Meeting will feature NOAA's Air Resources Lab work on the boundary layer and air quality modeling products. The development and evolution of our NOAA's air quality forecasting methods and models is discussed at several AMS presentations.
December 8, 2022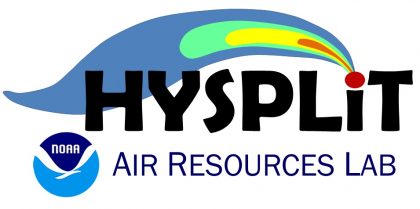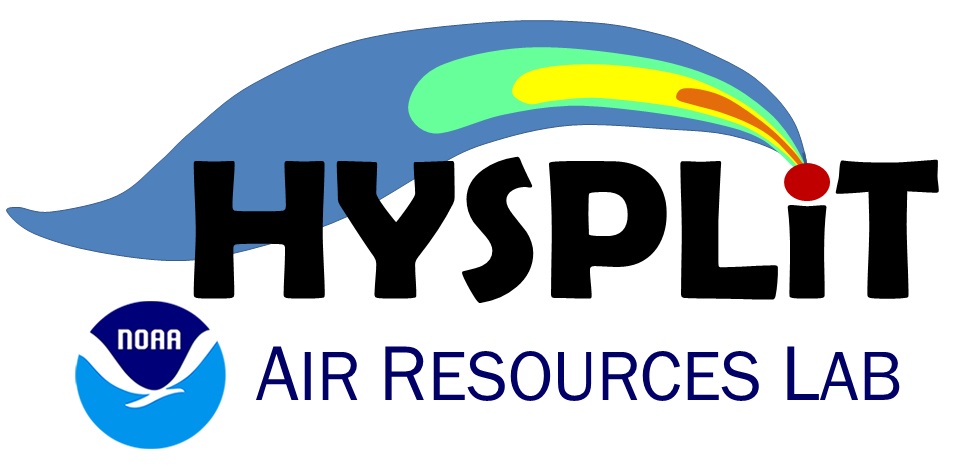 On December 6, 2022, a major new version of HYSPLIT was fully implemented at NOAA. HYSPLIT is the pre-eminent model, developed and updated by NOAA's Air Resources Laboratory, for tracking hazardous and toxic emissions from industrial, transportation, and nuclear accidents, smoke from wildfires and prescribed fires, ash from volcanic eruptions and dust from dust storms. Among its new capabilities is an expanded and enhanced capability for volcanic ash modeling.
December 5, 2022
A number of presentations and  invited talks at AGU cover a range of research from NOAA's Air Resources Lab on the boundary layer. The AGU fall meeting is an influential conference dedicated to the advancement of Earth and space sciences. This year's AGU is held in Chicago, IL.
November 29, 2022
Mauna Loa, the largest active volcano on Earth, erupted on November 28, 2022. During this active period, NOAA's National Weather Service and other offices continually monitor a number of conditions in real time. The current volcanic ash status for Mauna Loa, along with other volcanos in North America, is updated four times daily.
October 11, 2022
LaToya Myles has been appointed the permanent Deputy Director of NOAA's Air Resources Laboratory effective September 23, 2022. Dr. Myles is the first woman and the first Black person to hold this position in ARL's 74-year history.
September 5, 2022
Earlier this summer, a team from ARL traveled to Prudhoe Bay, Alaska, to begin tower installations that support observations of emissions over the North Slope of Alaska. ARL participates in the Flux Observations of Carbon from an Airborne Laboratory (FOCAL) campaign to measure greenhouse gases and water vapor over this region of Alaska from a small aircraft operating at low altitudes.
September 2, 2022
The 2021 edition of the annual State of the Climate Report was published and released August 31. This year's report is based on contributions from more than 530 scientists from over 60 countries around the world and reflects tens of thousands of measurements from multiple independent dataset. It provides the most comprehensive update on Earth's climate indicators, notable weather events and other data collected by environmental monitoring stations and instruments located on land, water, ice and in space.
May 31, 2022
Plastic is everywhere: from food wrappers to bags and even tires. When plastics deteriorate, they form small particles, generally under five millimeters in size, called microplastics. While microplastics in the oceans have been studied rather extensively, few studies have focused on how they arrive in the ocean, which is often through atmospheric transport. Airborne microplastics can travel to remote locations in mere days or weeks.
May 24, 2022
ARL's annual four-day HYSPLIT workshop will be given online from June 14 to 17, 2022. Monday, June 13, is set aside for HYSPLIT installation and answering installation questions. Registration is required and participants will be encouraged to install the model and download course materials prior to attending.
May 9, 2022
NOAA has announced Dr. Ariel Stein will be appointed the Director, Air Resources Laboratory (ARL) effective May 8, 2022. Dr. Stein is currently Director of NOAA's Global Monitoring Laboratory. Ariel has agreed to serve as Acting Director of NOAA's Global Monitoring Laboratory (GML) until the permanent GML position is filled.
In January 2022, Ariel was selected to the Senior Executive Service and was appointed as the Director of NOAA's Global Monitoring Laboratory (GML) in Boulder, Colorado. Dr. Stein became Acting Deputy Director of ARL in 2017. In his career at ARL, Ariel led the development of hybrid dispersion modeling techniques, including the Hybrid Single Particle Lagrangian Integrated Trajectory (HYSPLIT) model, a widely utilized atmospheric transport and dispersion model. His research with atmospheric transport and dispersion modeling includes the simulation of atmospheric tracer release experiments, radionuclides, smoke originated from wildfires, volcanic ash, and wind-blown dust.
February 11, 2022
When Super Bowl LVI kicks off at the SoFi Stadium in Los Angeles on February 13, a nearby command center operated by emergency managers will include experts from NOAA's National Weather Service (NWS). Meteorologists will monitor a variety of conditions in real time. NOAA has a range of expertise and tools to provide decision support to local and national officials to ensure the safety of the players, fans and community before and during the big game.
January 24, 2022
NOAA's Deputy Assistant Administrator for Science Dr. Gary Matlock has selected Dr. LaToya Myles to serve as interim Deputy Director for NOAA's Air Resources Laboratory (ARL). Dr. Myles is currently the Director of ARL's Atmospheric Turbulence and Diffusion Division, in Oak Ridge, TN. This vacancy was created when Dr. Ariel Stein transferred to serve as Director of NOAA's Global Monitoring Lab in Boulder, Colorado.  Dr. Myles is not only the first woman but also the first Black scientist to serve as a division director at ARL.
Dr. Myles has a long career at NOAA as an environmental chemist. A magna cum laude graduate of Alcorn State University with a B.S. in chemistry and a B.S. in biology, she received her Ph.D. in environmental sciences from Florida Agricultural and Mechanical University where she conducted research with the NOAA Cooperative Science Centers (CSCs) and was awarded a fellowship from the Educational Partnership Program with Minority Serving Institutions (EPP/MSI). 
January 18, 2022
The upcoming American Meteorological Society (AMS) meeting will include research by many of the scientists at NOAA's Air Resources Laboratory (ARL).  This  year's AMS is virtual for 2022 and will take place from January 23- 27, under the theme Environmental Security: weather, water and climate for a more secure world.  ARL researchers will present on topics from soil moisture to HYSPLIT applications and boundary layer measurements by small uncrewed systems.
2021 ARL News
December 20, 2021
December 2021 saw some regions of the US experiencing record breaking weather patterns with deadly tornados and damaging winds. An Extreme Wind Event on December 14-16, 2021 brought winds up to 100 mph to parts of southern Colorado towns such as Pueblo and Manitou Springs. The strong jet moving across the region combined with mountain wave action produced widespread extreme winds over much of southern Colorado. Intense dust storms, sometimes called a haboob, raced across the dry plains in Colorado and Kansas to produce widespread blowing dust over much of the region.
This past July, NOAA Air Resources Laboratory (ARL) and partners provided significant updates to the Air Quality Model that NOAA's National Weather Service (NWS) uses to provide air quality forecast guidance across the US. Under the revised National Air Quality Forecasting Capability (NAQFC), the NWS forecasts for air quality now provide 72 hours of guidance on ozone, smoke, dust and fine particulate matter (PM2.5) in the air we breathe. Included with that update was a revised dust model, called FENGSHA; FENGSHA is an English analog of the Mandarin term for wind-blown dust.
December 7, 2021
The Fall AGU 2021 meeting in New Orleans will host over 25,000 attendees in the geophysics community to share their work and ideas and discuss solutions to the largest challenges facing our planet, Researchers from NOAA's Air Resources Laboratory will present results of their research in a range of disciplines, from GeoHealth to Hydrology.
October 29, 2021
Several ARL projects and accomplishments were recognized in the NOAA Administrator's awards during a ceremony on October 27, 2021, including two bronze medals. The highest honor award granted by the NOAA Administrator, the Department of Commerce Bronze Medal recognizes federal employees for superior performance and is awarded to individuals, groups (or teams), and organizations.
October 18, 2021
Short daylight hours greeted Paul Kelley and Winston Luke of NOAA's Air Resources Laboratory as they traveled to Utqiaġvik (formerly Barrow) in Alaska. Their visit to install a Tekran® mercury speciation system at NOAA's Barrow Atmospheric Baseline Observatory was overdue, having been previously postponed by COVID travel restrictions. NOAA's baseline observatories are administered by the Earth System Research Laboratories' (ESRL) Global Monitoring Laboratory in Boulder, CO and are located in remote regions of the globe to measure the chemical composition of the background atmosphere.
September 16, 2021
When COVID-19 pandemic began in the US, counties and cities across the nation imposed stay at home orders, closed schools or imposed travel restrictions. From March 2020 onward, many Americans hung up car keys and settled into their homes for work and school. Traffic patterns dramatically changed, and previously smog filled vistas became clearer. One silver lining of the otherwise deadly and economically distressing COVID pandemic might be the opportunity for Americans to explore a future less dependent on automobiles and how it might impact the environment and air quality. The pandemic offers a natural air pollution control experiment for air quality researchers. However, the results are puzzling for those hoping to reduce ozone, a common contributor to poor air quality, in urban environments.
At NOAA's Air Resources Laboratory (ARL) in College Park, Maryland, atmospheric researchers were eager to study the impacts of reduced automobile traffic on the atmosphere.
July 26, 2021
HYSPLIT was successfully moved to a cloud based hosting platform run by NOAA's Web Operations Center at 10:16am on July 15, 2021, once testing was complete. This migration enables the NWS to have HYSPLIT access on an operational platform for 24/7/365 hosting and maintenance by reducing the probability of equipment failures.
July 21, 2021
Air quality forecasts not only offer longer term guidance – 72 hours – but also improve ozone forecasting
NOAA's Air Resources Laboratory (ARL) has delivered significant updates to the Air Quality Model that NOAA's National Weather Service uses to deliver air quality forecast guidance. NOAA's partnership with the Environmental Protection Agency (EPA) issues daily air quality forecast guidance as part of a National Air Quality Forecasting Capability. These forecasts include information such as the levels of ozone (O3), smoke, dust and fine particulate matter (PM2.5) in the air we breathe.
July 21, 2021
With all due respect to Bob Dylan, atmospheric transport forecasting can be difficult.  When ARL intern Todd McKinney sat down to analyze his University's super high pressure balloon satellite, K4UAH-6, as it was about to make a pass over Greenland, the high pressure cells gave a wide range of results.
June 21, 2021
A massive chemical fire started on Monday, June 12, 2021 at the Chemtool plant in Rockton, Illinois. The nature of the chemical fire and the presence of nearby waterways have made fire suppression a challenge, with emergency response lasting for days. Over 45 different fire departments have responded to the event so far, aided by NOAA WFO, the EPA and a variety of Illinois state agencies and the National Guard. Smoke plumes were so large that they were visible from GOES 15, as well as on weather radars.
June 17, 2021

Soil moisture data from the NOAA Air Resources Laboratory's (ARL) US Climate Reference Network (USCRN) is now publicly available through the redesigned U.S. Drought Portal. The portal, Drought.gov, which is hosted by NOAA's National Integrated Drought Information System (NIDIS), was re-launched under a revised National Coordinated Soil Moisture Monitoring Network. The new network was designed to integrate soil moisture data from sources across federal and state in-situ networks, such as USCRN; remote sensing data; and other modeling capabilities.
June 15, 2021
Todd McKinney, a rising senior at the University of Alabama, Huntsville (UAH), was a natural choice to intern at ARL this summer. Todd celebrated his first week by taking HYSPLIT on a selfie stick balloon ride to 30000 meters, the lower reach of the stratosphere.
May 19, 2021
Lightning produces molecules that can "clean" the atmosphere, according to research published this month in Science (Brune et al., 2021) and authored by a number of NOAA research scientists. The research demonstrates not only that lightning produces hydroxyl (OH) and hydroperoxyl (HO2), but also produces amounts much greater than expected due to weaker, subvisible electrical discharges. Researchers knew that lightning creates ions and new molecules including OH and HO2, but the amounts observed in this experiment were up to 1000 times what researchers had previously observed in the troposphere.
March 31, 2021
NOAA's Office of Oceanic and Atmospheric Research profiled two scientists at Air Resources Laboratory's Atmospheric Turbulence and Diffusion Division in Oak Ridge, Tennessee were profiled by for Women's History Month.
March 1, 2021
Several NOAA Weather Forecast Offices (WFO) used the ARL developed HYSPLIT tool for a wide range of emergency management situations in February 2021.
February 16, 2021
LaToya Myles, Ph.D. is now the permanent Director of and Supervisory Scientist of the Atmospheric Turbulence and Diffusion Division (ATDD) of NOAA's Air Resources Laboratory.
January 21, 2021
The ARL developed HYSPLIT tool for atmospheric transport and dispersion modeling hosted over 2 million runs in 2020.
January 7, 2021
The American Meteorological Society (AMS) will host its 101st annual conference virtually from January 10-15, 2021. A number of ARL researchers contributed papers on topics ranging from climate observations to boundary layer and atmospheric chemistry and dispersion.