May 1, 2023
NOAA's Air Resources Car was on display at the University of Maryland's annual event on Saturday, April 29, 2023 at the McKeldin Mall during Maryland Day at the University of Maryland College Park. Maryland Day invites local agencies to participate in the outreach opportunity which can attract up to 50,000 visitors, although soggy conditions probably kept that number lower this year.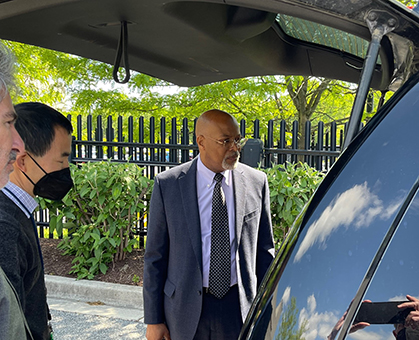 April 26, 2023
On April 24, 2023, Congressman Glenn Ivey (D‐MD) from Maryland's 4th Congressional District made a visit to the NOAA Center for Weather and Climate Prediction (NCWCP) in College Park, MD.
April 13, 2023
Wind lidar and meteorological tower atop the Dept. of Commerce building. ARL team members recently completed the installation of the two UrbanNet sites, meteorological stations designed for an urban environment, atop the Herbert C. Hoover (HCHB) Department of Commerce building in Washington DC.
April 5, 2023
A new research paper from NOAA's Air Resources Laboratory published in the Bulletin of the American Meteorological Society finds that dust storms – previously assumed to be rather rare and isolated to particular regions – are contributing to a larger number of U.S. traffic fatalities than are recorded. This research also proposes modifications to the current reporting classifications to more accurately capture dust storm impact.
March 24, 2023
The prescribed burn capability employing BlueSky 4 from the U.S. Forest Service (USFS) was upgraded this week to several online HYSPLIT applications. ARL's HYSPLIT model can be used to estimate the spatial and temporal evolution of smoke (as PM2.5) that originates from a prescribed burn. The location and the area of the burn are the only required inputs.
February 10, 2023
When Super Bowl LVII kicks off on Sunday, February 12, 2023, a number of emergency management centers around Glendale, Arizona, will support the event with NOAA meteorologists from the Weather Forecasting Office in Phoenix, using tools such as ARL's HYSPLIT.
December 29, 2022
A number of presentations at the 2023 AMS Annual Meeting will feature NOAA's Air Resources Lab work on the boundary layer and air quality modeling products. The development and evolution of our NOAA's air quality forecasting methods and models is discussed at several AMS presentations.
December 8, 2022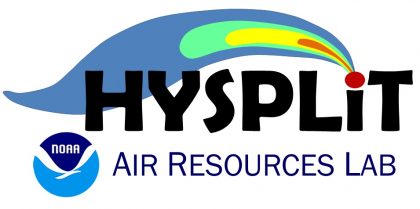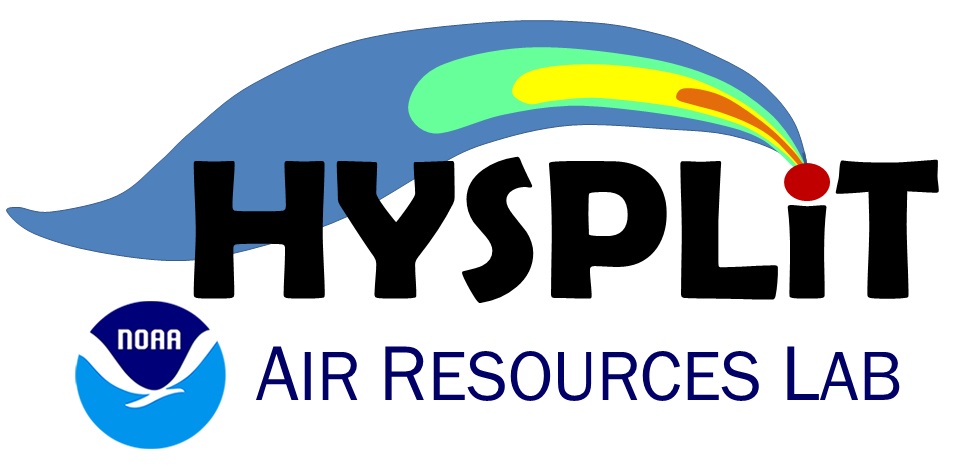 On December 6, 2022, a major new version of HYSPLIT was fully implemented at NOAA. HYSPLIT is the pre-eminent model, developed and updated by NOAA's Air Resources Laboratory, for tracking hazardous and toxic emissions from industrial, transportation, and nuclear accidents, smoke from wildfires and prescribed fires, ash from volcanic eruptions and dust from dust storms. Among its new capabilities is an expanded and enhanced capability for volcanic ash modeling.
December 5, 2022
A number of presentations and invited talks at AGU cover a range of research from NOAA's Air Resources Lab on the boundary layer. The AGU fall meeting is an influential conference dedicated to the advancement of Earth and space sciences. This year's AGU is held in Chicago, IL.
November 29, 2022
Mauna Loa, the largest active volcano on Earth, erupted on November 28, 2022. During this active period, NOAA's National Weather Service and other offices continually monitor a number of conditions in real time. The current volcanic ash status for Mauna Loa, along with other volcanos in North America, is updated four times daily.
October 11, 2022
LaToya Myles has been appointed the permanent Deputy Director of NOAA's Air Resources Laboratory effective September 23, 2022. Dr. Myles is the first woman and the first Black person to hold this position in ARL's 74-year history.