Atmospheric Sciences Modeling Division – College Park, Maryland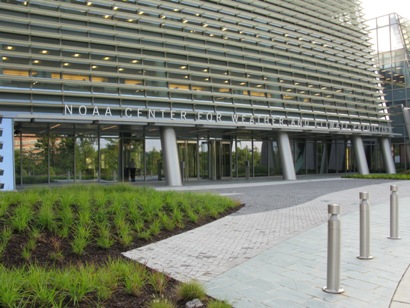 ARL's ASMD develops and improves dispersion and air quality models; collects research-grade atmospheric and deposition measurements of select air quality parameters, and provides climate-relevant datasets and assessments of climate variability and trends. Some products developed by ARL augment the operational product suites of the NOAA service-oriented line offices, particularly the National Weather Service. Other products are state-of-the art, web-based assessment tools that serve university researchers, federal research agencies, and international partners.
ASMD is located at the NOAA Center for Weather and Climate Prediction (NCWCP).
Mailing Address:
National Oceanic and Atmospheric Administration
Air Resources Laboratory
NCWCP, R/ARL, Rm. 4204
5830 University Research Court
College Park, Maryland  20740
Driving Directions and Mass Transportation
FAX Number
About NCWCP
Other Information