ARL Weekly News – October 20, 2023
ARL scientists interviewed for Baltimore News
Baltimore CBS affiliate WJZ aired an interview with ARL's Phil Stratton and Xinrong Ren about the Air Resources Car and its research on the greenhouse gas emissions detection in industrial neighborhoods in south Baltimore. Link: https://www.cbsnews.com/baltimore/video/noaas-arc-collects-greenhouse-gas-emissions-data-across-city-state/
ARL Scientists visited CSL
ARL scientists, Phil Stratton, Jiayang Sun, Xinrong Ren, and a University of Maryland student, Hannah Daley, made a visit to CSL on October 18, coinciding with their field study in the Denver-Julesburg basin in Colorado. During the visit, Xinrong delivered an invited seminar at CSL, entitled "Measurement of Air Pollutants and Greenhouse Gases in the Mid-Atlantic region," which received an enthusiastic reception. They were given the opportunity to explore several of CSL's labs and engage in enlightening discussions with scientists from different CSL teams. They also showcased the ARL's Air Resources Car (ARC) to the CSL scientists. This visit was a resounding success and ignited some in-depth conversations for potential collaboration between ARL and CSL in the areas of both measurement and modeling.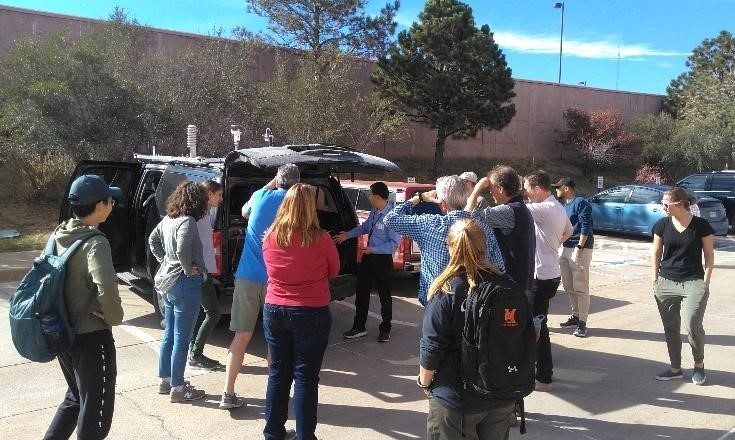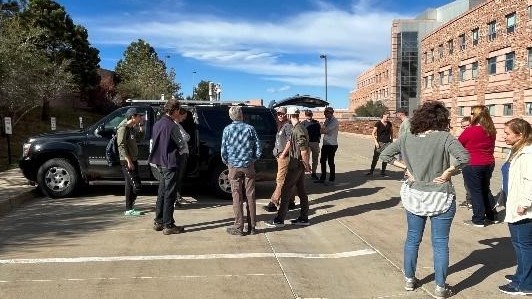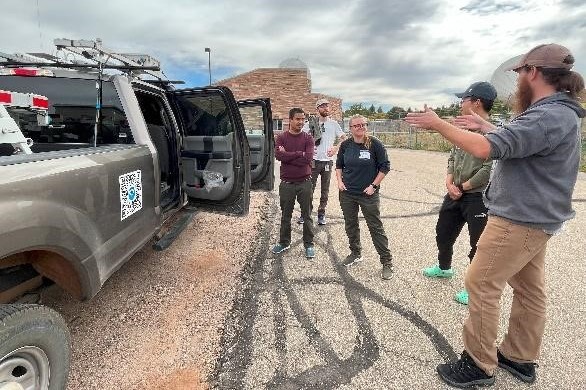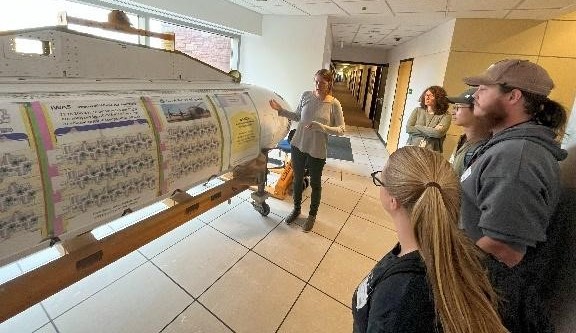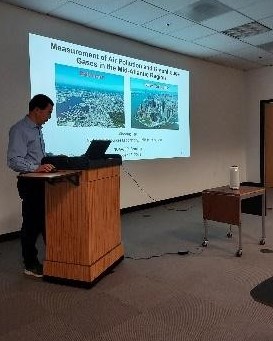 Emergency Response Activities Meeting of the RSMCs
Representing the Washington Regional Specialized Meteorological Centre (RSMC), Dr. Tianfeng Chai attended the Expert Team on Emergency Response Activities (ET-ERA) meeting, in Vienna, Austria, from Oct. 16 to Oct 20, 2023. Representatives from ten World Meteorological Organization (WMO) RSMCs for environmental emergency responses (RSMCs-EER), the Comprehensive Nuclear-Test-Ban Treaty Organization (CTBTO), the International Atomic Energy Agency (IAEA), the International Civil Aviation Organization (ICAO), and WMO officials participated the meeting.
The current dispersion products issued for nuclear and non-nuclear emergency incidents and accidents as well as the coordination among the RSMCs-EER themselves and with other International Organizations were reviewed. Additionally, future advancements to improve the quality of products provided to the WMO Members were discussed. Dr. Chai presented the current status of implementing the Transfer Coefficient Matrix (TCM) approach for the future dispersion products at NOAA. The potential of the TCM approach in the future EER was demonstrated. A new idea of adding different pollutant release heights to the source terms in order to reduce the uncertainties of the transport and dispersion products was well received. Producing a white paper on the TCM implementation was decided as an action item of the meeting. The Washington RSMC will lead this effort and will be assisted by the RSMC Vienna. A first draft will be completed by Jan. 31, 2024 and a final version will be delivered by March 1, 2024.
Atmospheric Dispersion Modelling Liaison Committee (ADMLC) seminar
Nebila Lichiheb attended the Atmospheric Dispersion Modelling Liaison Committee (https://admlc.com/seminar-4th-october-2023/ ) on October 4, 2023 in Harwell (near Oxford, UK). She gave an oral presentation entitled "Processes of ammonia surface-atmosphere exchange in different ecosystems across the U.S". The seminar included talks from a number of distinguished speakers from US and Europe on dry deposition of reactive chemicals from airborne plumes onto surfaces.