ARL Weekly News – June 9, 2023
Myles Elected to AGU Council as Vice-Chair
ARL Deputy Director LaToya Myles has been elected as Vice-Chair of the AGU Council and will join the AGU Board of Directors for the 2023-24 term.
ARL Scientists Measured Atmospheric Chemistry During the Canadian Wildfire Smoke Event
ARL scientists Phil Stratton, Kaitlin Escobar, Paul Kelley, and Xinrong Ren made aircraft and mobile measurements on June 7-8 to measure the Canadian wildfire smoke that brought record breaking poor air quality to the Northeast. Observed concentrations of black carbon were about 10 times than its normal levels and concentrations carbon monoxide were several times higher. These measurements will be further analyzed and compared to other surface and satellite observations.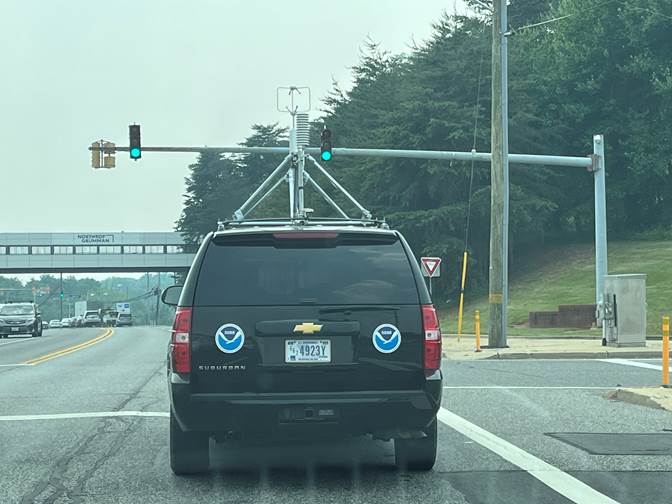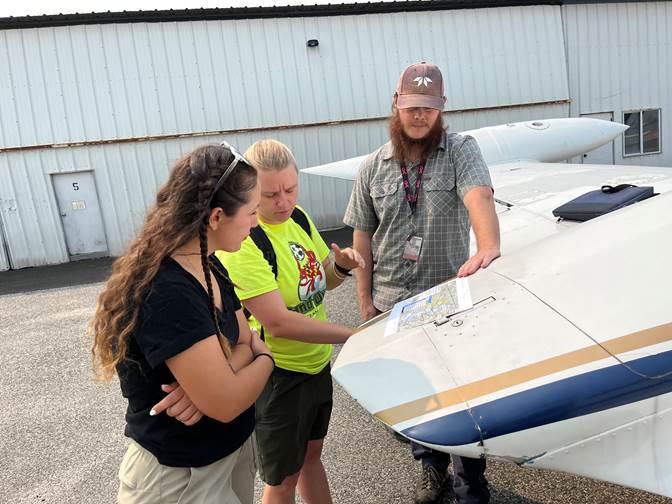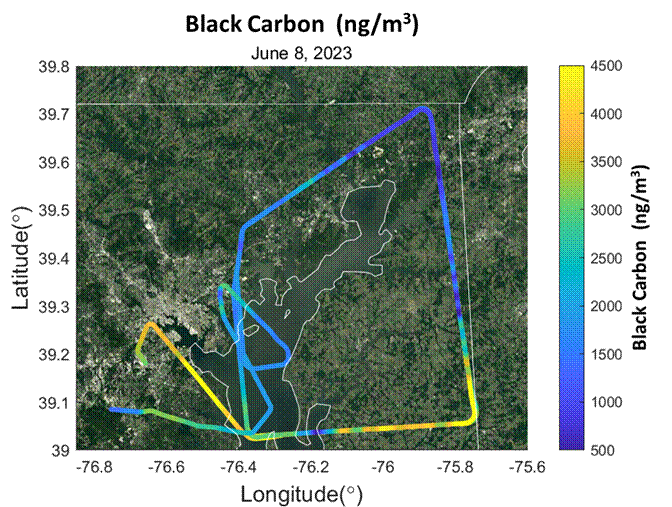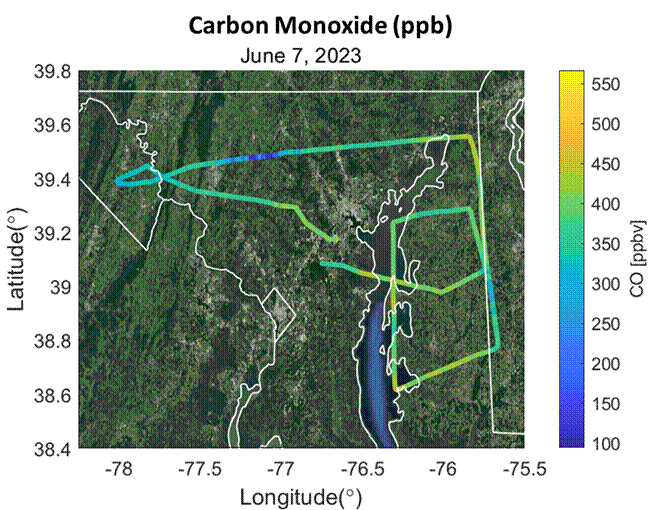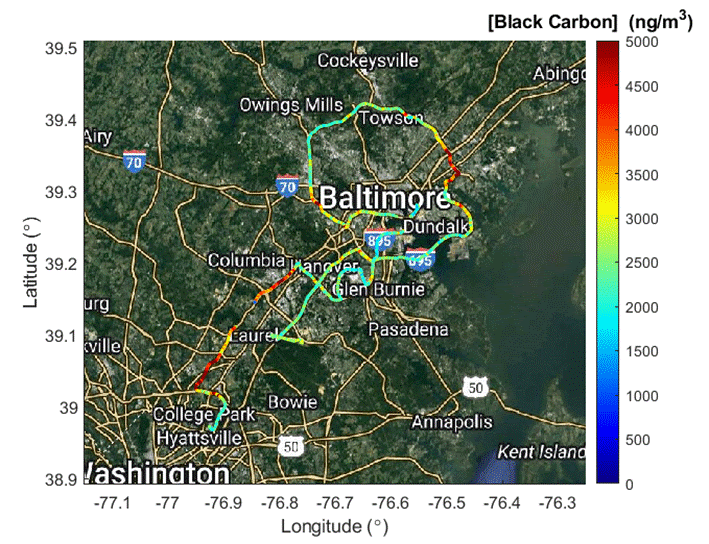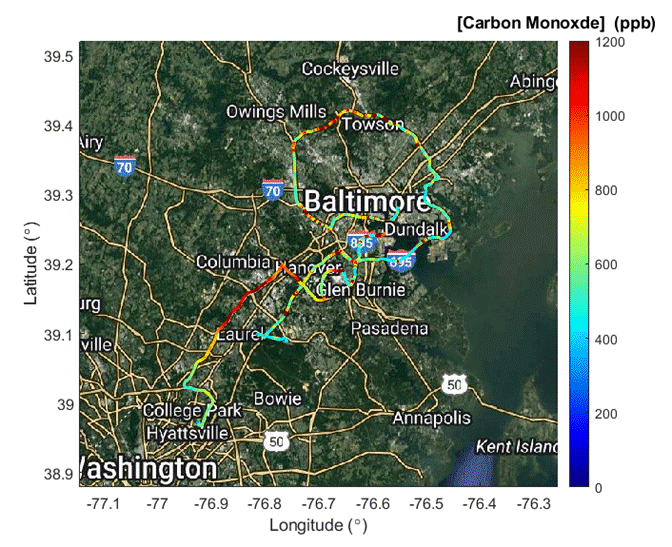 ARL to Mentor Wings Ph.D. Fellow
ARL's Barry Baker will be the NOAA Mentor for Emily Faber during her Wings Fellowship. Sponsored by the Weather Program Office, the WINGS Fellowship is designed for Ph.D. candidates who have completed their required coursework, and are in the beginning stages of writing a dissertation. Fellows will work with their academic advisor and a mentor recommended by WPO and CPAESS, to provide guidance during the dissertation process.
LaPenta Scholar Kaitlin Escobar joins ARL
ASMD would like to welcome Ms. Kaitlin Escobar to College Park for a Lapenta Scholar internship this summer. Kaitlin comes to us from Grand Valley State University (Go Lakers!!) located in Allendale, Michigan, which is about 15 miles northeast of Flint, MI and about 30 miles southeast of Saginaw. MI. Kaitlin will be entering her senior year this Fall, and is pursuing a Bachelor of Science degree in Environmental and Sustainability Studies, and she recently completed her certificate in Geographical Information Science and Technology. After graduation, she plans to build her experience in the workforce before continuing onto graduate school. This summer she will be interning with the ASMD lab team Xinrong Ren, Phil Stratton, Winston Luke, and Paul Kelly, and will be assisting them with both our ARC and aircraft measurements of air pollutants and greenhouse gases. In this role, she will also be working with the team in supporting our AEROMMA campaign summer operations.
Kaitlin will be sitting in the cubicle area outside of Mark Cohen's office, and we wish her all the best and hope that the internship will be beneficial to her, and we know that having her assist us will be a big benefit to us. Her internship extends through April 12th, and she will remain in Maryland through August 5th. We welcome her to the ARL and ASMD team and wish her all the best. If you get a chance please stop by her cubicle and say Hello (although she will more than likely either be in the Lab working on instrumentation, or out on the road supporting our mobile and aircraft monitoring operations.
NOAA OAR Coordinates Agency Greenhouse Gas Monitoring Activities 
NOAA held an agency-wide meeting June 5-6, 2023 to coordinate a number of agency-wide activities to provide top-down monitoring of the Nation's atmospheric greenhouse gas fluxes and their sources. Researchers will scope how best to incorporate atmospheric measurements at local, national and regional levels into climate and land surface models. Nearly every OAR lab and program participated in the workshop, organized by CPO, ARL and GML.
NOAA representatives held this meeting to address knowledge gaps in the top down approach, which combines space and surface-based observations with the outputs from models to determine total greenhouse gas concentrations. OAR's goal is to develop products that will enable reference grade measurements of greenhouse gases.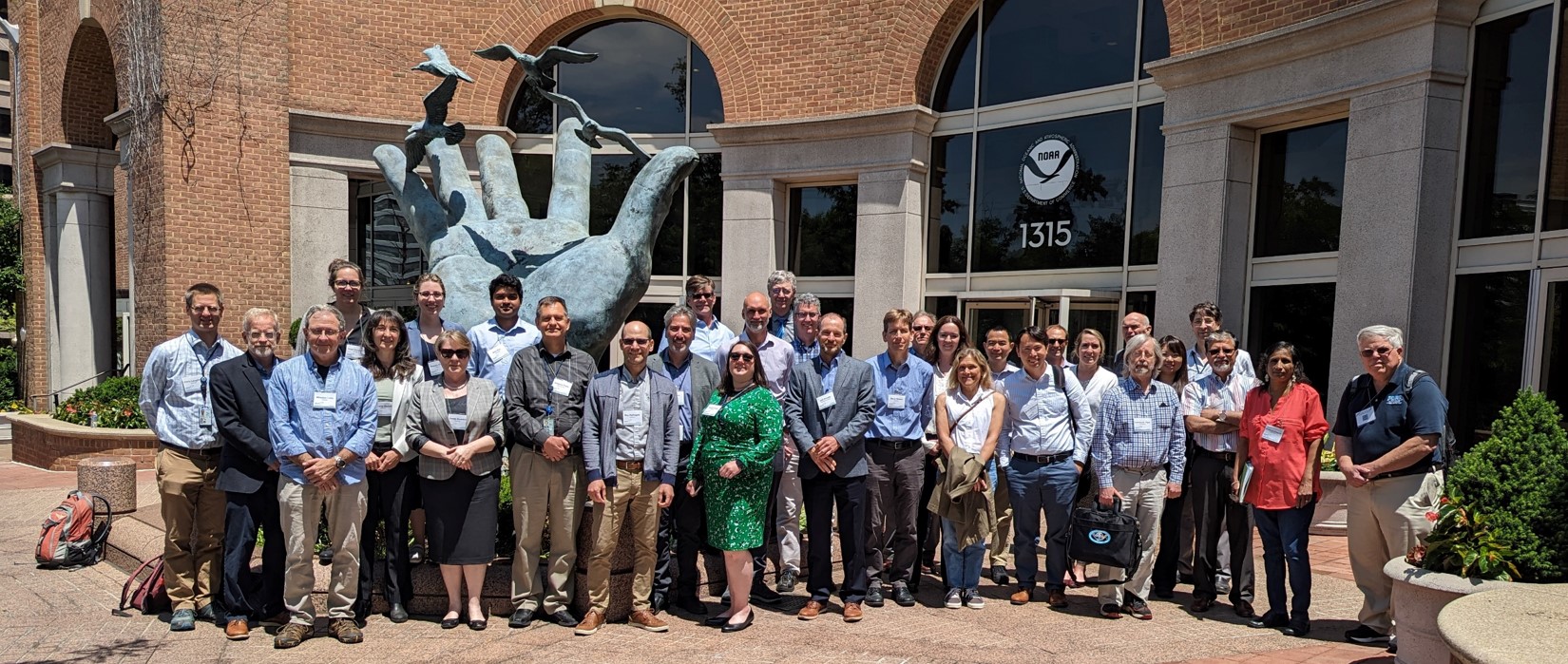 Atmospheric Transport and Dispersion Modeling Conference Begins June 20.
NOAA's Air Resources Laboratory will cosponsor the 27th annual conference on Atmospheric Transport and Dispersion Modeling. Held at George Mason University, the conference will cover a wide range of atmospheric transport and dispersion modeling topics and applications.
The ARL-led HYSPLIT session will cover advances in atmospheric transport such as the Carbon tracking, inverse CO2 modeling prototype for urban areas, synoptic scale wind patterns and their influence on air quality, GEFS wind fields for ash forecasting, and updates in modeling of radiological releases.